28 janvier 2020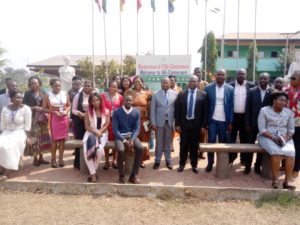 This Monday January 27, 2020, marks the first student-personnel assembly of the week, within the AICS-Cameroon campus. As usual, a guest addressed the students; he is an eminent researcher, software designer, computer and network analyst, and expert in business management, Mr. Ndongo, ex-student of AICS-Cameroon and currently member of a consortium in the USA which works in digital health. Gathering this Monday morning in the presence of the Resident Representative Armand Claude ABANDA and special guests Mr. Christian GAILLARD OBAME, FUGEPAC focal point in Gabon.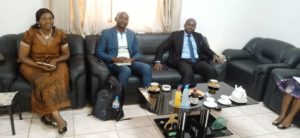 Mr Ndongo graduated from the African Institute of Computer Sciences 6 years ago and since then he has gain so much recognition from his peers out there. Before we talk of his present realisations, it's important to note that he has always being a brilliant student of a kind. He gained National recognition when he gained the Gold Medal's first place during the Cameroon's Higher National Diploma (in French BTS) examination. He was also the best student in terms of results during the entrance examination of AICS Cameroon.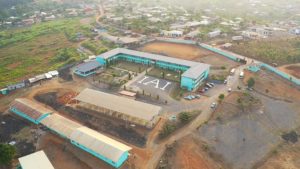 Nowadays, the engineer Ndogmo, works for the World Health Service branch which deals with Digital Health as a program as a reminder, digital health is the convergence of digital technologies with health, healthcare, living, and society to enhance the efficiency of healthcare delivery and make medicine more personalized and precise. The discipline involves the use of information and communication technologies to help address the health problems and challenges faced by people under treatment. These technologies include both hardware and software solutions and services, including telemedicine, web-based analysis, email, mobile phones and applications, text messages, wearable devices, and clinic or remote monitoring sensors.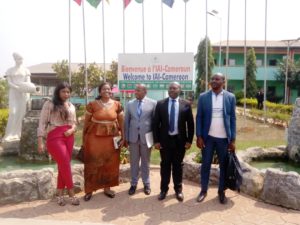 It should be noted that on the 12 April 2016, in agreement with the President of the Conference of Ministers responsible for culture in the Bantu States, Mr. Christian Gaillard OBAME, Head of International Cooperation, was appointed Advisor to the Director General of CICIBA if necessary, of restructuring. This was apparent from a decision recently signed by the Director General of CICIBA, Professor Manda Tchebwa. This was an exceptional appointment ordered by the President of the highest instance of CICIBA, for the period of the restructuring, with a view to technically assist the management of the Centre in the conduct of this heavy task. The new CICIBA Framework is a highly valued figure within CICIBA, whose career has been praised by his colleagues.
Resident representative Armand Claude ABANDA and Christian GAILLARD OBAME are currently visiting the training room for MINFOPRA Cameroon (Ministry of Public Services and Administrative Reforms) staff at AICS Cameroon.